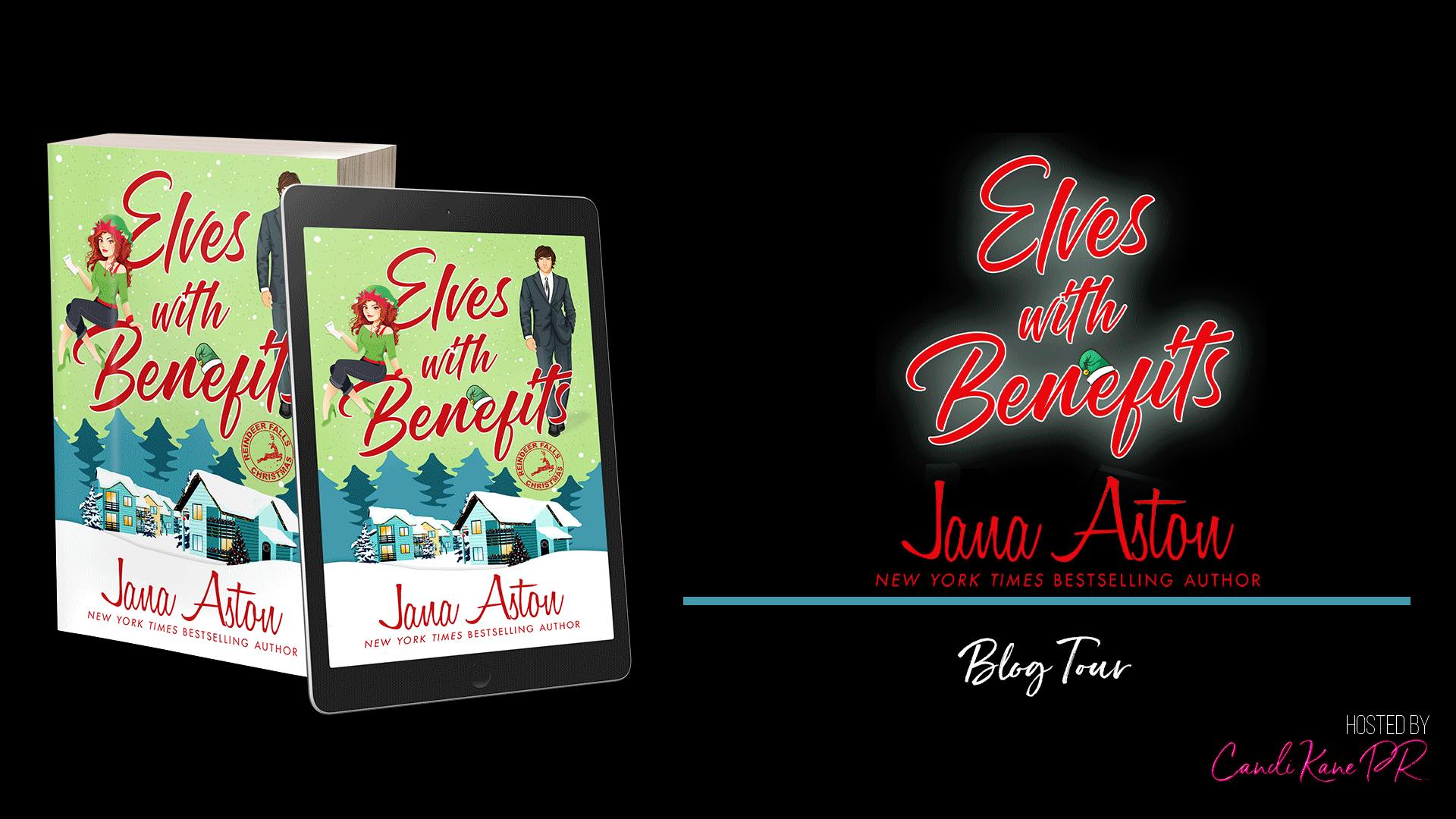 ELVES WITH BENEFITS (Reindeer Falls Book 4) by Jana Aston
Release Date: November 4th
Listen TODAY on Audio!!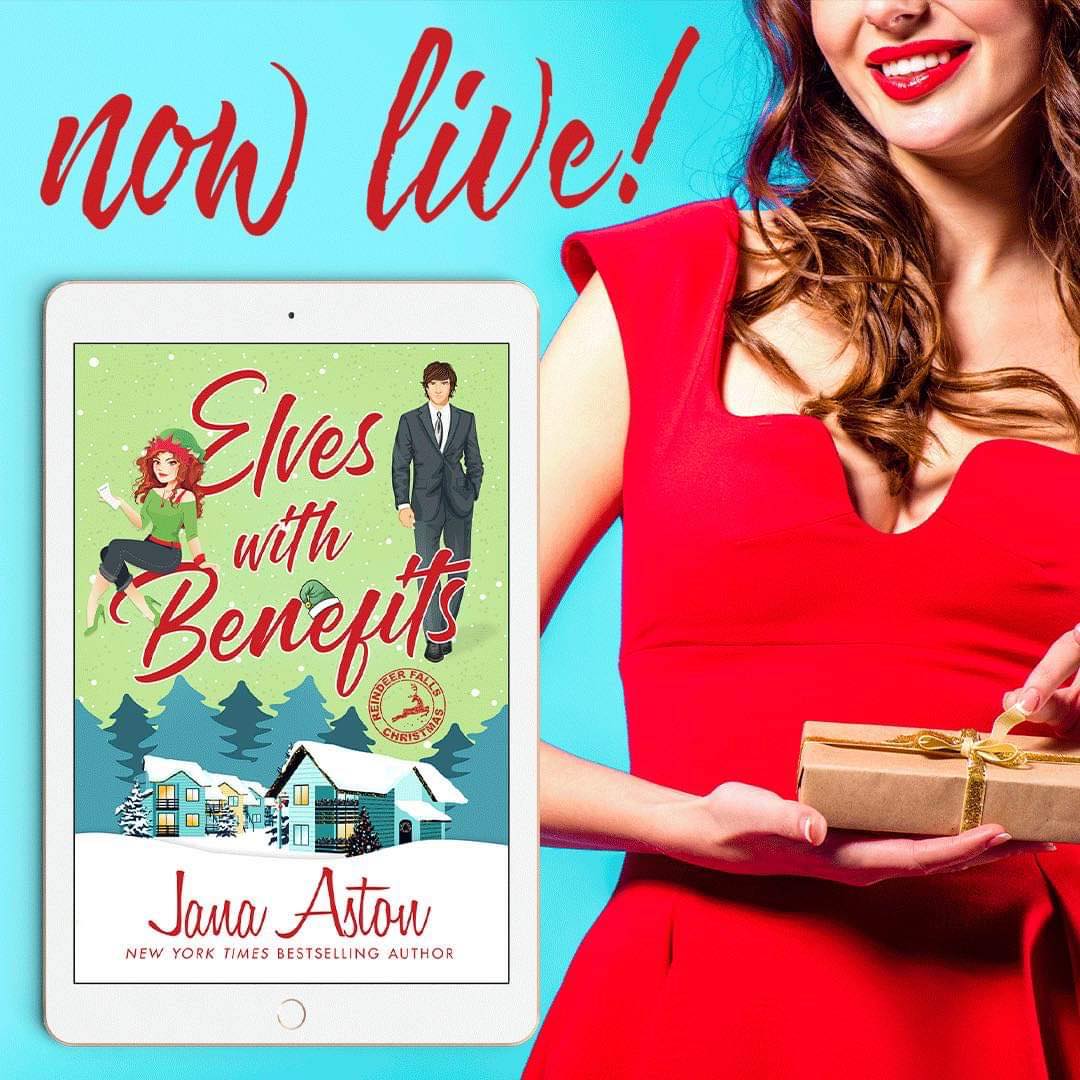 Blurb:
My name is Ryan Sheppard and I don't care about Christmas. I'm only returning to my over-the-top Christmas-themed hometown to sell the house I inherited from my late uncle so I can get back to the city and the promotion I'm chasing at work.
Unfortunately, there's a flaw in my plan.
Because according to the town Christmas cop, there's a moratorium on selling houses during December. She says it's bad for the aesthetic. She's also slapping an alarming number of tickets on my front door. For being in violation of holiday décor. And I swear on Rudolph himself, one is for 'unsportsmanlike Christmassing.'
To top it all off, this Christmas cop looks like a red-headed elf.
A sexy red-headed elf…
3 1/2 stars
Review by Lisa Kane
This is part one of a new 3 part continuation about Reindeer Falls. The town that adores Christmas. All things Christmas. Maggie is the ginger haired heroine in this story. She's a realtor by trade but around the holidays it's her job to police houses for decorations. I kid you not. She gives out violations when the houses aren't decorated.
Ryan and his two brother have come back to Reindeer Falls following the death of his uncle. Each brother has inherited something and Ryan has inherited his uncle's historical house. Being an architect, his inheritance makes sense as he watched his uncle create beautiful wooden projects while growing up. This is where he got his love for building. He is up for a promotion back in Chicago where he lives. He's worked his butt off and knows he's the right person for the job.
Ryan's only interest in his uncle's house is to sell it. It needs tons of updating, and he's only sticking around long enough for the Sold sign to be placed on the lawn. So when he keeps getting violations for his lack of Christmas spirit due to his lack of any holiday decorating, he thinks it's a joke. That is up until he meets Maggie face to face.
Ryan is a wise ass and Maggie is serious about taking him to task over the sad state of holiday cheer on his house. Now that's when I found myself losing interest in the heroine, enough already about how much she loves the town and how her childhood lacked Christmas cheer. You are a grown woman who goes on and on about how important the decorations are and how these violations must be paid. If I owned a home in this town, the town better be paying part of my taxes if it has so much say over how my house looks. Jeez....
There is an attraction between them and they have multiple run ins, but Ryan is just so unlikable. The guy can be a real jerk and Maggie seems to get dreamy eyed about him even in the face of his worst behavior. Novellas do not have the luxury of building a romance slowly and organically, but this one- they finally enjoy a little naughty time and Maggie is thinking of love and long term. I think she ran a bit with the few crumbs Ryan gave her. When he does somewhat redeem himself, I kept thinking that's it, it's all good now?
The other two stories in this series still interest me. The characters are a bit more grounded and not as flighty and I think that will hold more appeal. I actually have read all of this author's works, and loved most of them. This one just wasn't my cup of tea, but that's not going to hold me back from her future works.