HAPPY RELEASE DAY TO A.L JACKSON AND HER NEW BOOK COME TO ME QUIETLY!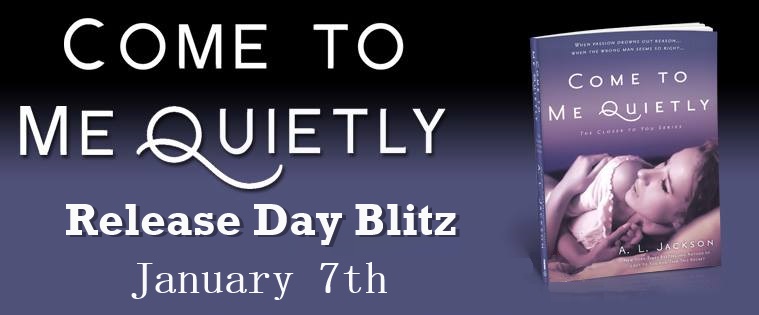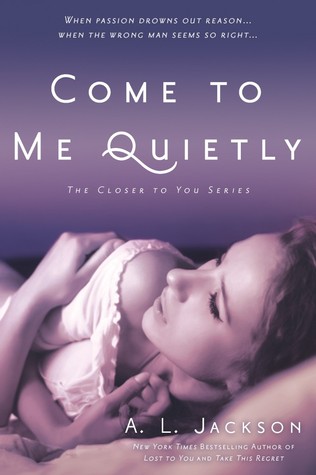 Aleena Moore is content with her life. She has goals and dreams and an easy smile. She also has a secret she holds locked inside. Jared Holt believes he doesn't deserve to love or be loved. He destroys everything he touches. Haunted by the mistake that shattered his life, he's fled from the memory of that pain. Jared doesn't know why he's compelled to return, but finds himself drawn back to the place where it all began. The exact place where it ended. When he runs into his childhood best friend, Aleena's older brother Christopher, he agrees to share Christopher and Aleena's apartment while he looks for a place of his own. Aleena is no longer the little girl Jared remembers from his past and evokes feelings in him he never wanted to feel again. Terrified of destroying her, he fights to keep her away. But her touch is something he can't resist—the touch that sealed his fate. Their pasts are intertwined and their futures uncertain. The only truths they know are the secrets they whisper in the night.

ABOUT THE AUTHOR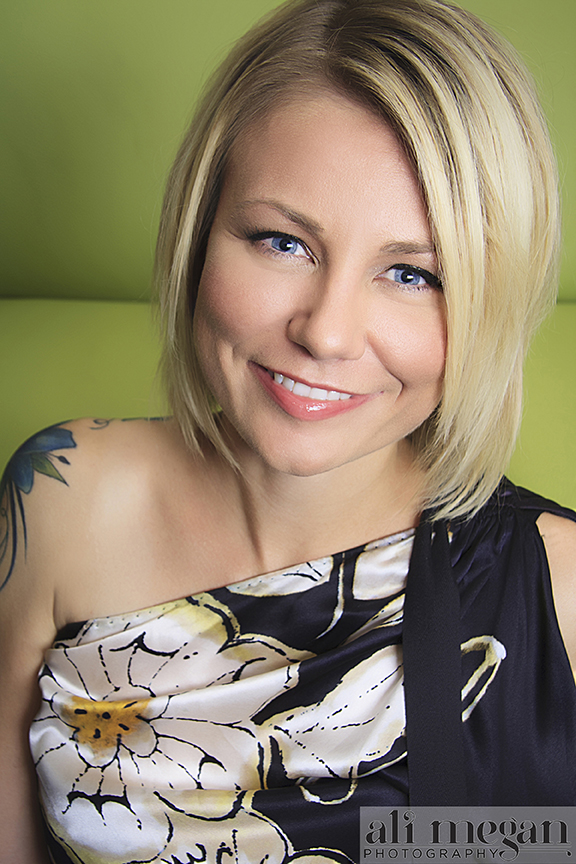 A.L. Jackson is the New York Times bestselling author of Take This Regret and Lost to You, as well as other contemporary romance titles, including Pulled and When We Collide.
She first found a love for writing during her days as a young mother and college student. She filled the journals she carried with short stories and poems used as an emotional outlet for the difficulties and joys she found in day-to-day life.
Years later, she shared a short story she'd been working on with her two closest friends and, with their encouragement, this story became her first full length novel. A.L. now spends her days writing in Southern Arizona where she lives with her husband and three children. Her favorite pastime is spending time with the ones she loves.