Happy Release Day to Leylah Attar and her new book THE PAPER SWAN! Enjoy a sneak peek into the book below and make sure to enter the giveaway! This is a MUST READ to add to your TBR!
♥ Buy the Book ♥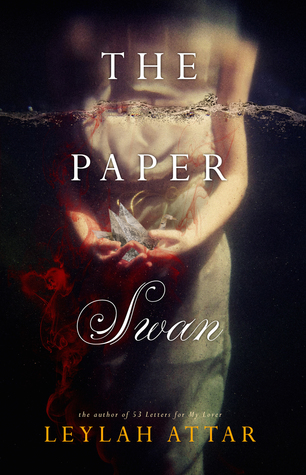 They say it takes 21 days to form a habit.
They lie.
For 21 days she held on.
But on Day 22, she would have given anything for the sweet slumber of death.
Because on Day 22, she realizes that her only way out means certain death for one of the two men she loves.
A haunting tale of passion, loss, and redemption, The Paper Swan is a darkly intense yet heartwarming love story, textured with grit, intrigue, and suspense. Please note: This is NOT a love triangle.
A full-length, standalone novel, intended for mature audiences due to violence, sex and language. Subject matter may be disturbing for some readers.

4.5 Star Review by Jennifer Hagen
I love it when I find a book that grips me from the first page and after I've completed reading it, it continues to stay with me in my thoughts.
I initially wanted to run to the computer to begin my review, but then I decided to let the beautiful love story ruminate with me and let their unconventional love for one another stay at the forefront of my thoughts --plus a small part of my possessive side didn't want to share my private thoughts just yet.
Now I am ready to let you all in on this beautiful story that will leave you feeling like you went through the spin cycle. You will feel everything as the author does such a fantastic job conveying thoughts into poetic paragraphs.
The story will have you wondering, guessing, cringing, rejoicing, crying, and finally believing that love never dies.
I was initially drawn to this story because it sounded like it was going to take me into a darker area of romance (some place where I spend quite a bit of my time) and the idea of loving 2 and letting 1 go was what really made me take notice.
I will reiterate what the author has included in her blurb…this is not a love triangle and there is absolutely NO cheating.
I know that makes a difference for some readers, and you are now cleared for take off.
The blurb pulled me in, but yet I still had no idea what the story was really going to be about.
Holy guacamole!!
What a surprise I found.
This is a unique love story that is beautiful, albeit heartwrenching.
I had no idea…absolutely no idea what I was going to find as I turned the pages.
The story begins in present day with Skye as a 24-year-old.
She is caught in quite the predicament and finds herself drifting to the memories of her childhood.
Skye comes from an affluent family and had a nanny.
This nanny was integral to Skye's upbringing as Skye's mother passed away when Skye was only 3 years old.
The nanny had a boy a few years older than Skye – Esteban.
Esteban and Skye were the best of friends and nothing could tear them apart except for an event that occurred because of two little children looking out for one another.
This was the catalyst for altering lives and forcing friends to become enemies.
It has now been 15 years since Skye last saw Esteban, but in what Skye anticipates as her last moments, she makes a prayer reprieval that includes Esteban.
Who are the people you think of before you die? …Those are the ones you loved the most.
Damian has had a hard life.
He was forced to the streets at a young age and with nothing to eat and no roof over his head, he took whatever hand was offered to him, even if the hand belonged to the head of the cartel.
This might actually end up working in his favor…he may have unknowingly infiltrated the safety of the man who killed his mother.
If he can kill this man, then there's only one more person responsible for her death he needs to seek vengeance upon.
Damian and Skye begin a very unconventional romance.
Damian's course for vengeance is a powerful force, and it may be overshadowing his ability to care for anyone.
For 15 years he has orchestrated his revenge.
He has been patient.
This love thing that he has never experienced before in his life is getting in his way.
Can Skye make him forget about his anger and his vengeance?
The two men that I loved the most, with all my heart, were out to destroy each other.

I had a feeling that by the time it was all said and done, only one would be left standing.
I would love to tell you so much more about this story, but I am not going to ruin it for you.
You need to experience all the elements of surprise and tears the way that I did.
I know at first you will not like Damian, but once you hear his side of the story you will want to reach in and grab him.
And near the end…oh Lord…I fell in love with that man.
Damian's anger has broken him down and hopefully Skye will be there to embrace him when he lets go of his anger, hate, and vengeance.
"I am so tired, guerita.

Tired of pretending I can go on without you when all the while it's breaking my heart.

Tell me this is it.

Tell me this is forever. "
Yes, please Skye!
Please tell him that this is forever.
He is breaking my heart.
Please grant him forgiveness.
Of course the author throws us a little twist that now makes Skye needing to ask for forgiveness also.
Ahh…it's a dream read!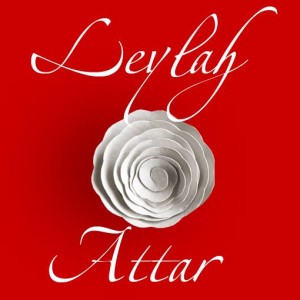 Leylah Attar writes stories about love - shaken, stirred and served with a twist. When she's not writing, she can be found pursuing her other passions: photography, food, family and travel. Sometimes she disappears into the black hole of the internet, but can usually be enticed out with chocolate.