RELEASE BLITZ
Title: Savage
Series: The Kingwood Duet
Author: S.L. Scott
Genre: Mystery, Romantic Suspense
Release Date: July 9, 2017
SYNOPSIS
Welcome to the mysterious world of the rich and the damned in this gritty, modern day fairy tale. Two star-crossed lovers will either find their destiny or meet their fate in a world where demons come in the form of familiar faces and pawns aren't just players, but deadly.
She was my destiny.
I was her downfall.
We were a match made in hell.
But when we were together, that hell was pure heaven.
The moment I laid eyes on her, I knew she would pay the price for my sins. I wasn't much older than she was, but old enough to know better. Old enough to know she would be good for me and I was bad for her. But I pursued her anyway. Back then I had hope that maybe she could change my future.
Maybe together we could change our fate . . .
PURCHASE LINKS
US: http://amzn.to/2uKJOqj
UK: http://amzn.eu/1RL6jRi
CA: http://a.co/5rmBmyk
AU: https://www.amazon.com.au/dp/B073QYC9C8/
~ Free in Kindle Unlimited ~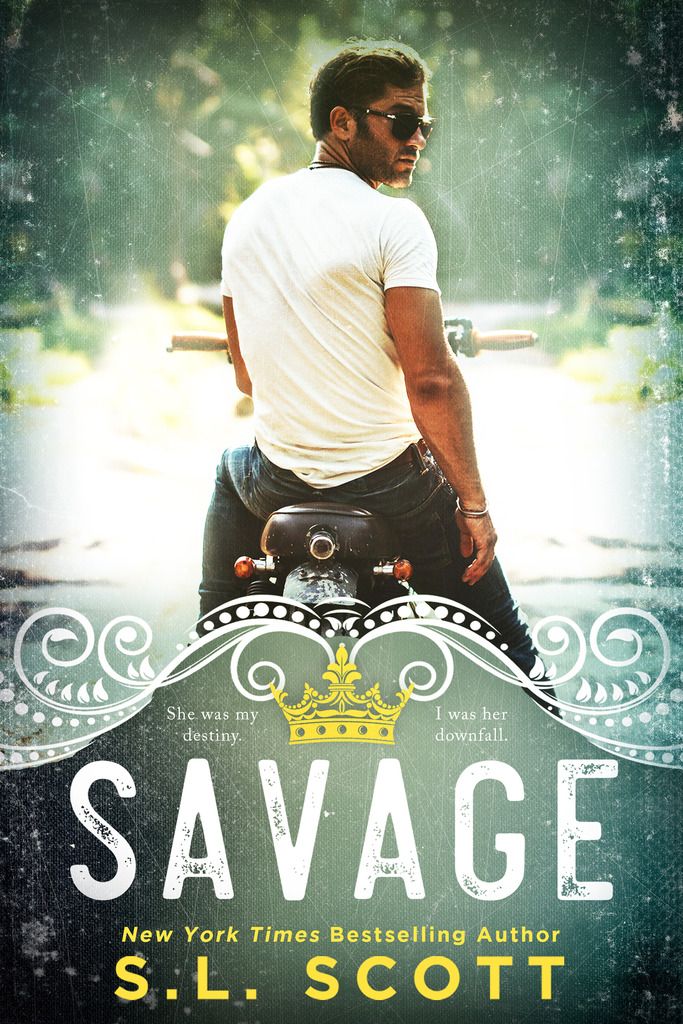 5 Stars
Review by Jen Skewes
Omg this book!! I have read most of SL Scott's book and loved them all. Savage is no different in regards to how much I loved it. But I think it is very different from what we are used to from Ms Scott. I loved the drama, the angst, the bit of suspense added in, the twists I never saw coming and holy mother of all cliffhangers. I cannot even begin to explain the emotions that Ms Scott brought out in me.
Sarah Jane and Alexander have been together for three years. Their relationship has never been an easy one. They are so deeply in love with each other. They are each others everything, soul mates, best friend and the one person they trust and love unconditionally.
While SJ is a sweet, innocent good girl, Alexander is this self-p
roclaimed bad boy. He never felt that he was good enough for her. She was good to his bad. He knew one day he would turn out like his father. But he loved her too much to let her go. The only way he would lose her was if she walked away. He pushed her at times. He told her time and again he was not good enough for her. But she didn't care, she loved him and would stick by his side forever. But the things are starting to become more complicated, both in their life and their relationship. How far will things go before it all becomes too much?
This book starts out with SJ and Alexander having been together for three years, which I loved. We see in flashbacks how they met and the key moments in their relationship. But regardless of the fact that they have already been together you still feel every bit of passion and love between them. You feel how strong and how deep their love is. I loved seeing the good and bad moments in their life through flashbacks. And those flashbacks were at the perfect moments in the book.
Alexander may have been a bad guy but to me I saw a man who loved SJ with everything he had. He did everything to protect her even if it meant hurting himself. I saw a man who was trying so hard not to be his father and deep down he wasn't. He found the one woman that truly saw him.
Sarah Jane was a feisty character and I lived that about her. She loved bed Alexander and would stand by him. So many times I would have crumbled or left. But she didn't, but at the same time did she become so lost in him and his world that she lost herself?
Savage was an emotional journey that left me needing more. At times I was so unsure what would happen. I swear the twists completely killed me and made me feel so much anger. I hurt for these characters. For the pain they went through. Seeing how deep their love was and how it seemed to be tested over and over again. This is the first book of this duet and it was amazing. An emotional journey that left me hanging in a way that I'm so unsure of how they can recover from it all. Can I recover? Lol. Cannot wait for Savior.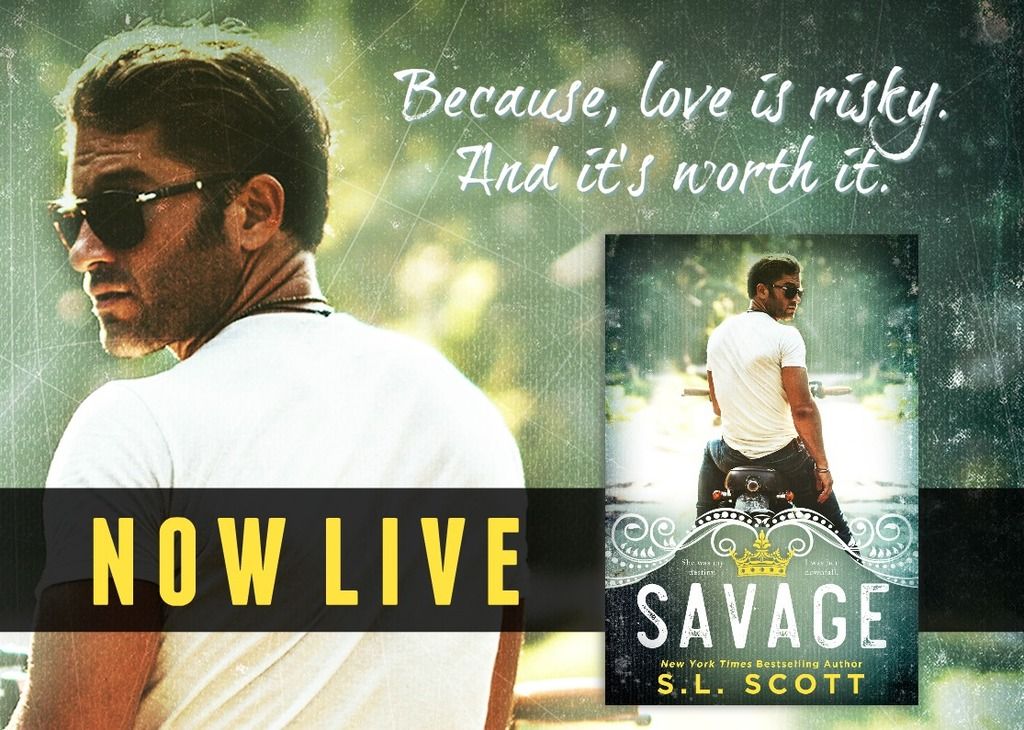 Spotify Playlist: https://open.spotify.com/user/slscottauthor/playlist/52en9UjRyIGsPjDZ1aNgij
EXCERPT
He moves with assurance, every step taken with purpose. When I met him, he oozed confidence, but I discovered that he didn't know who he was. It was as if his mother's death had caused him to lose track of himself. He made me feel safe and secure, taken care of, and loved. He was never unsteady around me. But I would catch him lost in his own thoughts when he assumed I was studying. I remember a night when music played softly in the background, a fire flamed in the fireplace, my books were scattered on the coffee table, and his room was dim with the heaviness of his mood, he stood in the open doorway that led to the balcony. The anguish seemed to cover him like a cloak, his shoulders sagging and his head seeming too cumbersome to hold up. Alexander leaned against the railing and closed his eyes . . .
"Kingwood Enterprises is the only thing left of my mother."
"You're left of her."
"No." He laughed, looking up at the night sky. "I'm all bad, just like my dad." Glancing over his shoulder back at me, he sighed. "When are you going to see the real me, Sara Jane?"
"I see the real you every time I see you. This is who you are. I don't know why you think you're so bad when all I see is the good."
With a smile on his face, he turns around, and crosses his arms over his chest. "You're the smartest decision I ever made. You know that?"
"Yes," I say, feeling sassy. "Now come and kiss me."
"You're so demanding when you get compliments."
"You like it."
Hopping over the arm of the couch, he lands with a thud next to me sending my textbooks to the floor. "I do like it. A lot."
That was a good kiss. A kiss that went from chaste to more in seconds. I still remember it so clearly.
Alexander may not have known who he was at the time, but he knew who he was going to be. I often wonder if it was a self-fulfilling prophecy or falling into a trap set long before he was born. There are a lot of ghosts haunting this manor and I don't intend to let him be the next.
Tonight, his secrets are protected by a solid wave of muscle that rolls over broad shoulders, crashing down strong arms. I turn over to get a better look at him before he disappears outside. He's been working out a lot more lately. He says it's to get rid of pent-up energy. I think it might be preparing for battle.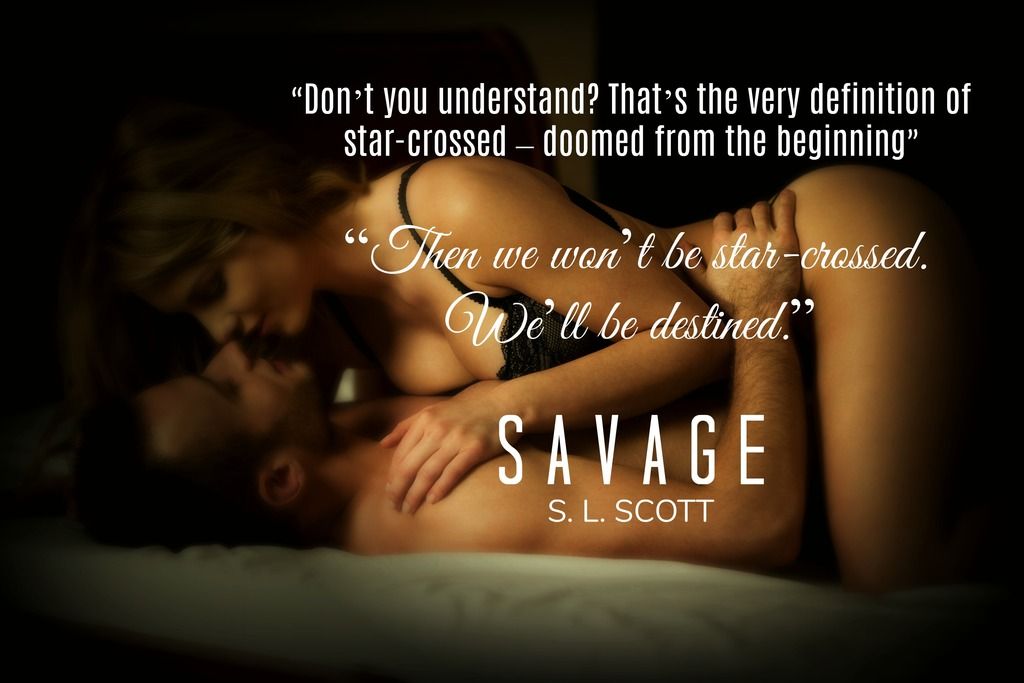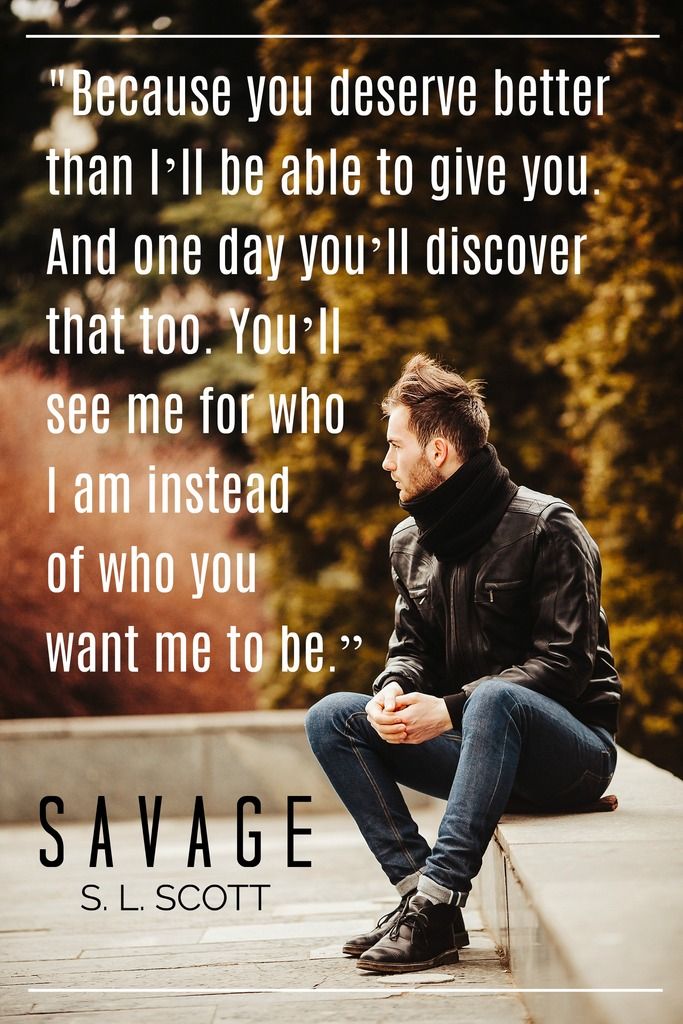 ALSO AVAILABLE IN THE KINGWOOD DUET
SAVIOR coming August 13th, 2017
SAVIOR GOODREADS LINK: http://bit.ly/SAVIORGR
SAVIOR Amazon Preorder Link: http://amzn.to/2sk8ftD
AUTHOR BIOGRAPHY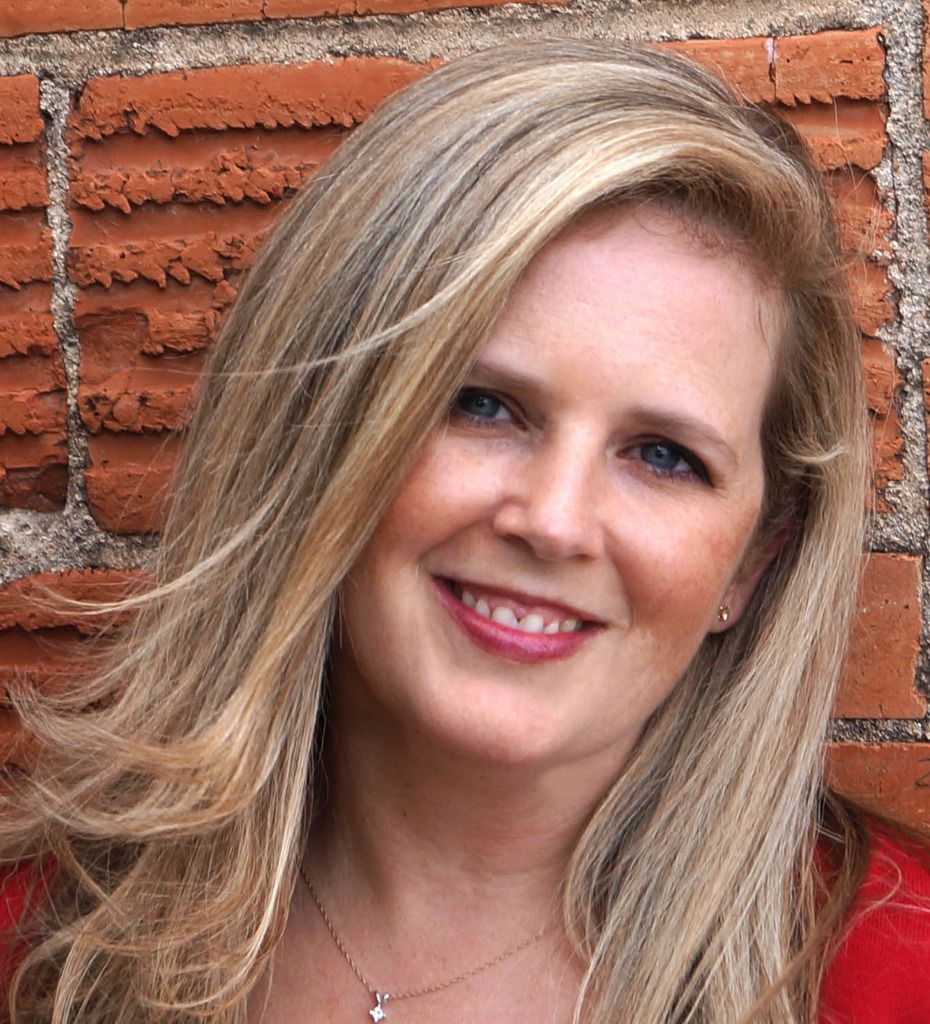 Living in the capital of Texas with her family, Scott loves traveling and avocados, beaches, and cooking with her kids. She's obsessed with epic romances and loves a good plot twist. Her favorite color is blue, but she likens it more toward the sky than the emotion. Her home is filled with the welcoming symbol of the pineapple and finds surfing a challenge though she likes to think she's a pro.
AUTHOR LINKS