We are so excited to reveal the cover for FLUTTER, an all-new romantic/suspense standalone from Olivia Evans #ComingJuly24th
Enter the giveaway below for a chance to win a $15 Amazon Gift Card!

Dylan Walker has spent six years trying to move on from the loss of his girlfriend, Presley Cooper. Motivated by grief and the desire to do for others what he couldn't do for her, he burns the candle at both ends
to make it through medical school. After graduation he moves west, putting as much distance as possible between his past and his present.
Or so he thought.
Unknowingly, Dylan has been set on a path that will destroy everything he thought he knew. All the pain, all the grief, was all for nothing. With the help of an unexpected ally, Dylan must find the answers and save the girl he loves before it's too late.
Deceit.
Betrayal.
Revenge.
A second chance at love.
But first, he must find a way to make her remember her past. Remember him. Remember everything.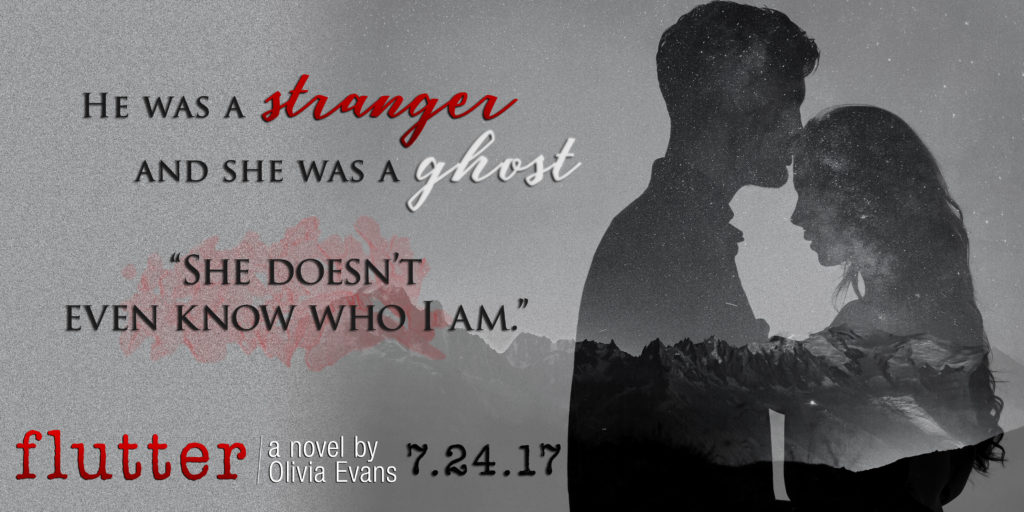 "Presley?" Dylan said again. He wondered if this was what purgatory felt like. Trapped in a place that was neither heaven nor hell. Floating in the misery of what could have been. He didn't expect her to look up, didn't expect her to acknowledge him. When she did, he immediately wished she hadn't. Her eyes trailed up his body and when her hazel eyes finally met his, it was if she was looking right through him. There was no recognition. Her pupils didn't dilate and her expression never changed. He was a stranger and she was a ghost.
Add it to your Goodreads TBR HERE
Listen to the Spotify Playlist HERE