It's a Fugly Life,
Fugly, book #2
by Mimi Jean Pamfiloff
Released October 11, 2016

From New York Times Bestseller Mimi Jean Pamfiloff, comes a new standalone Contemporary Romance.

HE'S PERFECT FOR HER IN EVERY WAY, EXCEPT FOR ONE SMALL ISSUE. HE'S TOO LATE.

My name is Lily Snow. And I was once the kind of ugly that turned heads and made people stare. The worst part was how I let it ruin my life and destroy my relationship with the love of my life: Maxwell Cole, one of the sexiest, wealthiest, enigmatic men on the planet. All because I felt ugly and certainly not good enough for a man's love.
But not anymore.

One car wreck, three reconstructive surgeries, and some unexpected money have changed my life.

I've started my own company, I've finally learned to like myself—not love, but like (hey, it's a journey)—and I've met a wonderful new man who's helped me put Max in the past where he belongs.

There's only one problem: after six long months, Maxwell Cole is back, asking for the one thing I can't give him. And he's not taking no for an answer.

NOTE: This is a continuation of the story FUGLY, but is a standalone.


BUY NOW
4 Stars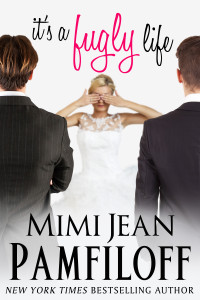 I loved Fugly, and when it ended I was content with the ending. I guess I assumed while it was a HFM that Max and Lily lived happily ever after. But I was obviously wrong. When I found out about It's a Fugly life I was so happy that we were getting more of Max and Lily. Until unread the blurb and saw that it wasn't just Max and Lily. No there was another man in her life and Max would have to fight hard to win her back.
It's been six months since Max and Lily have seen each other. Lily never thought someone like Max could or would ever fall in love with someone who looked like she did. But Max did, and he loves her, but when that little seed of doubt was planted in her head she questioned everything. Which led to betrayal and a huge apology that didn't seem to matter. But now six months later Max is back in her life and wants her back. He had his reasons for staying away. And yes I understood them but maybe a phone call over those months would have been nice. But this is Max we are talking about.
Max took care of what he needed to do in order to get his woman back. But what he never expected was that while he was trying to create their life together she would find someone else. So what is this cocky, arrogant, gorgeous alpha male going to do? He will fight and fight hard. He is not letting her go. She is everything he needs, wants and loves and will make sure she knows it. They were meant to be together, he just needs to make Lily see that. Who will she choose??
I really loved this book. It was great to be able to lose myself in their world again. It has the humor and wit that I loved in the first book but it also has the drama as well. I think in a way we see Max's vulnerable side and see how much Lily really means to him. We see what losing her will do to him. But it's more than jut his love for Lily that affects him. At some point another part of Max's life takes a horrible turn and this is where you really
see the vulnerability. It's as if everything that means something to him is crumbling and he is trying so dam hard to
fix it. Max and Lily have this love that is passionate and intense and they are just so dam perfect for each other. You still feel that connection and I will rooting for them the whole way. They belonged together, and I wanted nothing more than to see them get their complete happily ever after. And the ending!! It was simply perfect. I love Max and while he may fight dirty and be an ass at time the man has a heart. And when he loves he loves with everything he has. A fantastic ending to this story.
Excerpt
No, no, no. What did he just fucking say?
I stared at the ass-faced reporter blocking my way to the church. A sadistic smirk stretched across his lips while his crew filmed my reaction. They hoped I'd cry for the entire world on my wedding day, didn't they?
Maybe I would.
"Tell us, Miss Snow, how does it feel?" He urged the cameraman closer and shoved the microphone an inch from my face. "How does it feel knowing your fiancé cheated on you last night?"
The bastard cheated on me? The night before our wedding?
I tried to blink away my tears, but his words felt like a red-hot poker through my collapsing heart. After everything that had happened, every tear shed, every moment of struggle, and the promises made, I couldn't believe it had all led to this: emotional annihilation.
What did you expect, Lily? Princes don't fall for frogs. Not in real life
. He wanted a beautiful life, a perfect life. He wanted a beautiful wife and beautiful babies. I couldn't give him those things.
I dropped my bouquet, smoothed down the front of my white dress, and lifted my chin. "It feels like shit." I turned away from the church, ignoring the roar of the press and the clicking of cameras, leaving behind my last shred of belief in happy-ever-afters.
Those don't exist. They never did.
Giveaway
About the Author

MIMI JEAN PAMFILOFF is a USA Today and New York Times bestselling romance author. Although she obtained her MBA and worked for more than fifteen years in the corporate world, she believes that it's never too late to come out of the romance closet and follow your dream. Mimi lives with her Latin Lover hubby, two pirates-in-training (their boys), and the rat terrier duo, Snowflake and Mini Me, in Arizona. She hopes to make you laugh when you need it most and continues to pray daily that leather pants will make a big comeback for men

Sign up for Mimi's mailing list for giveaways and new release news!


FUGLY, Book #1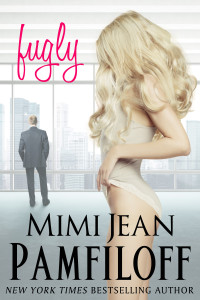 A USA Today Bestselling Contemporary Romance from Author Mimi Jean Pamfiloff
UGLY IS IN THE EYE OF THE BEHOLDER…
My name is Lily Snow. I am twenty-five years old, and despite being born with an unattractive face, I have never doubted who I am: smart, driven, and beautiful on the inside.
Until I met Maxwell Cole.
He's handsome, excessively wealthy, and the owner of Cole Cosmetics. It's been my dream to work for this man for as long as I can remember. The good news is he wants to hire me. The bad news is he wants me for all the wrong reasons. Ugly reasons.
In exchange, he's offered me my dreams on a silver platter. The job. The title. A beautiful future. But this man is as messed up and ugly as they come on the inside. I'm not sure anyone can help him, and he just might take my heart down with him.
(STAND ALONE NOVEL)
ON SALE NOW FOR ONLY 99 CENTS